As a business owner, you strive to make decisions that are right for your business, your employees and yourself. This includes decisions about business insurance. You know you need excellent coverage. You don't, however, have time to become an expert in business insurance. That's where the Brumfield Insurance Agency can help.
Perhaps you need general liability coverage that includes operations. Or, you need to add business auto coverage or commercial property insurance. Whether you are a home-based business, small service provider or contractor, contact us. We will work with you to find the right combination of business insurance coverage that helps protect your business.
Our coverage options include:
• General Liability Insurance – Broad insurance coverage for your business and activities.
• Commercial Property Insurance – Protect your business with insurance for your commercial property.
• Business Auto Insurance – Cover your business with insurance for commercial vehicles.

• Commercial Umbrella Insurance – Insurance coverage that helps protect your business from the rising costs of lawsuits.
• Workers' Compensation Insurance – Insurance coverage that helps you take care of your employees.
Here's what our clients have to say about our agency: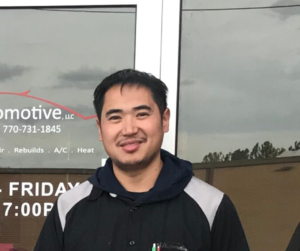 Extremely friendly. You don't see too many agents that actually come to where the client is and sit down and talk to them about their policy. Phyllis goes above and beyond to make sure I understand my coverage and the reasoning behind certain coverage as opposed to other coverage. Most agents don't do that type of thing anymore. I like the Brumfield Agency a lot!
Learn More About Our Insurance?
Sign up to our Newsletter
(We do not share your data with anyone and only use it for its intended purpose)