The right auto insurance policy can help get you back on the road quickly if your car is damaged or destroyed by accident, fire, theft, or another covered event. Your policy may also provide protection against medical and legal expenses resulting from injury, loss of life, or property damage caused by an accident involving your vehicle.
As your local agent, the Brumfield Insurance Agency works with many insurance companies in order to help you compare insurance coverage and prices to find the best value that's right for you.
We provide insurance for cars, trucks, boats and more! The Brumfield Insurance Agency can insure your Motorcycle, Classic Car, Motor Home & RV, Boat & Jet Ski, and ATV. Whether your insurance needs are for your everyday commute, a new teenage driver, or business pursuits, our team can help you find the right insurance for your unique needs.
Here's what our clients have to say about our agency: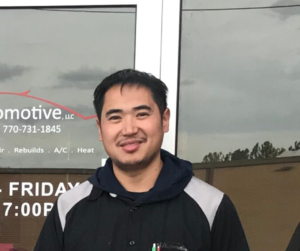 Extremely friendly. You don't see too many agents that actually come to where the client is and sit down and talk to them about their policy. Phyllis goes above and beyond to make sure I understand my coverage and the reasoning behind certain coverage as opposed to other coverage. Most agents don't do that type of thing anymore. I like the Brumfield Agency a lot!
Learn More About Our Insurance
Sign up to our Newsletter
(We do not share your data with anyone and only use it for its intended purpose)